Medicines
Sometimes we need to take medicine to get healthy and to stay healthy. For example, you may take prescription medicine to help with diabetes, or over-the-counter medicine to help with a cough etc. You might also use traditional medicines. Some medicines are safe in pregnancy and some are not. It is best to make needed changes to medicines before getting pregnant.
Tell your health care provider when you are planning a pregnancy, and when you become pregnant. Your health care provider can talk to you about medicines that are safe and not safe in pregnancy. If needed, your health care provider can adjust your prescription medicine to help you have a healthy pregnancy.
You must also be careful about medicines you get without a prescription. This includes herbal products, cough syrup, eye drops, headache and allergy pills, etc. Check with your health care provider or pharmacist before you take any over-the-counter medicines.
If you have any questions about medicines, check with your care provider, health unit, or Telehealth.
Traditional Medicine

If you are using traditional medicine (teas, herbs etc.), find out more. Some are considered helpful during pregnancy. Others are not safe in pregnancy. Talk to your doctor, midwife or community health nurse about the traditional medicine that you use.
Diabetes
Some people have diabetes before they get pregnant. There is also a kind of diabetes that starts during pregnancy (gestational diabetes). Both kinds of diabetes are more common in First Nations people than in the general population. Most people are tested for gestational diabetes during pregnancy. If you have diabetes or gestational diabetes, there are things you can do during pregnancy to help you and your baby be as healthy as possible. Talk to your health care provider to learn more.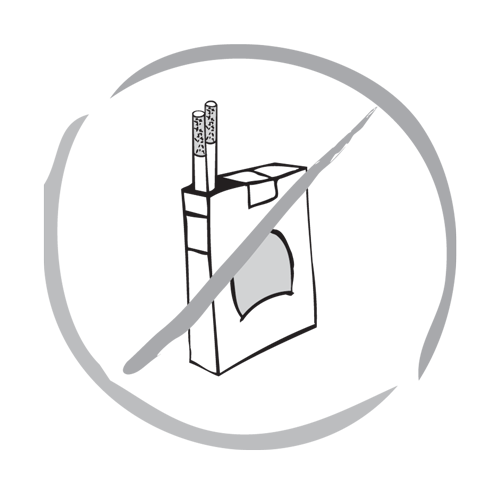 Smoking
Tobacco is considered one of the most sacred of the plant medicines by many First Nations. It is used for prayer and connection to the spirit world. The treatment and use of tobacco as a sacred medicine is carried with respect and gratitude. When offered in traditional ways and ceremonies, such as the birth of a child, the sacred gift of tobacco allows one to connect with the Creator and the spirit world. This provides opportunities for healing, teachings, gratitude, love, health and protection. Many First Nations families want to ensure the sacred relationship with tobacco is passed on to their children.
Tobacco can be misused through smoking cigarettes, chewing tobacco or snuff. Many First Nations families and Elders believe that misusing tobacco shows a lack of respect for the sacred medicine's spiritual and traditional purposes. Also, cigarette smoke is not healthy for you and your baby.
Care of the Water

The amniotic fluid that the pregnant woman carries is seen as sacred water, the water of life in Anishinaabek culture. As Anishinaabekwe (Anishinaabe women) traditionally we are the caretakers of the water, that is one of our most important roles. This midewaboo or amniotic fluid is essential to the well-being of the developing baby. The pregnant woman takes care of her water by only putting good things into her body—good clean water, good food, good thoughts—as much as is possible in these stressful contemporary times. Her family and the community help her by trying to protect her from stressful situations and negative emotions, work that is too arduous or tiring, and harmful environmental exposures.

In addition, in many Indigenous cultures such as in Anishinaabek and Haundenosaunee cultures, traditionally the man or partner is seen to be pregnant as well as the woman. He must also take care of himself with awareness—watching what he drinks and eats, how he conducts himself—because the spirit of that little one to come is attached to him too and is aware and affected by what he does. That was one of the old teachings. Not only does he have a role to protect and care for the pregnant woman, he needs to care for himself in order to nurture that little spirit that is connected to the developing baby.

By doing so the parents-to-be show the baby that they are prepared to parent that one, that it is okay for that one to come into the world—when it is time. The woman is encouraged not to drink alcohol or smoke and to put good food into her body—but the man should also be abstaining from drinking and smoking and should also be focusing on only healthy ways of living! This is important and makes it easier on the young family when they are dealing with a newborn and have already made healthy changes to their lives.
Smoking during pregnancy may cause your baby to:
Not get enough food or oxygen.
Be born too soon or too small.
Increases the risk of stillbirth during pregnancy or after baby is born. Smoking during pregnancy is one of the greatest risks for Sudden Infant Death Syndrome, or

SIDS

.
Have health problems or learning problems later in life.
No smoking is best for you and your baby's health. Smoking less can help your baby too. If you are pregnant or planning a pregnancy, ask your health care provider for help to quit or cut back. Ask family and friends not to smoke in your home. Also, ask people not to smoke around you.