Introduction
This chapter has information to help you make healthy changes for the healthiest pregnancy possible. There are many things you can start doing before pregnancy, and during pregnancy, towards helping have a healthy baby.
Some people planned their pregnancy and others did not expect to be pregnant. The sooner health changes are made, the better for you and your baby. Talk to your health care provider if you are planning a pregnancy. If this is not possible, talk to your health care provider as early as possible in your pregnancy. The information in this chapter will help you make healthy changes for you and your baby.
Healthy Changes

Make healthy and positive changes whenever you can. You are doing the right thing for you and your future children.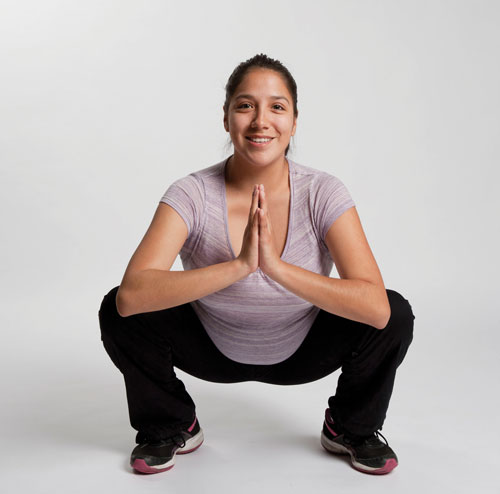 Preparing for Pregnancy
Getting ready for pregnancy, being pregnant and giving birth involves physical, emotional, spiritual and mental/intellectual changes. There are things you can do to prepare yourself, in each of these areas.
Physically
Eat healthy food and keep active. This will help you be strong. Before getting pregnant take a multivitamin containing folic acid every day. Once you are pregnant, switch to a daily multivitamin that has 0.4 mg of folic acid and 16 to 20 mg of iron. This helps your baby's brain and spine grow well.  This helps your baby's brain and spine grow well.
Let your health care provider know if you are planning a pregnancy, and when you think you are pregnant. They can share information that will help your physical health.
Avoid smoking and second hand smoke, drinking alcohol, and using drugs before getting pregnant and during pregnancy. Knowledge keepers have said that this cleanses the body to put you and your baby's spirit in a good place for the pregnancy.
Emotionally
Prepare your mind by talking to those you trust. Share your feelings about getting pregnant with people you trust.
Find out about programs and services in your community that can help you during your pregnancy. There may be other pregnant people to talk with at the programs.
Get information about pregnancy so you can have a strong mind to help you to stay healthy.
Spiritually
Pregnancy and parenting bring many changes. Some days are full of joy. Other days you may feel anxious. Some people find comfort in exploring their spirituality, as they plan for their journey of new beginnings as a parent. Spirituality can be expressed in many different ways.
Talk to your partner, family, friends, and people you trust. Talk about how you want to raise your baby. Think about the kind of parent you want to be.
The knowledge keepers, Elders, grandmothers, and grandfathers have knowledge about customs, traditions, and teachings. They can help you prepare for pregnancy and during pregnancy. Talk to those you trust.
Mentally/Intellectually
Think about how you will support yourself financially, as well as the children you are planning.

Learn about yourself and about pregnancy. Talk to wise people. Talk to other people who are expecting. Ask them what you can do to have a healthy pregnancy.

Talk to your partner and support people about the changes that pregnancy and a new baby will bring. Talk about how you will get ready for parenting.